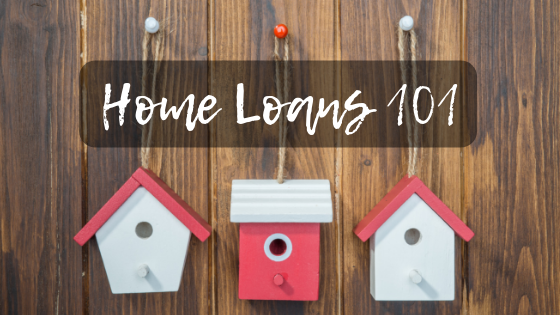 Did you know there are actually quite a few loan options available? Did you also know, you don't need to put 20% down? Below are a few mortgage options available to home buyers.
1. Conventional: this type of loan is not insured or guaranteed by any government agency. Excellent credit and funds for a down payment are a must. Did you know you don't have to put 20% down? Yes, it's true. There are options to go as low as 3% down if you are a 1st time home buyer or have not held an interest in property within the last 3 years. You have the option to choose between a fixed or adjustable rate as well.
2. FHA: Federal Housing Administration. FHA mortgages do not require a perfect credit score. Or if you haven't established credit yet, FHA may allow exceptions by providing recent utility bills and proof of payment as acceptable substitutes. A downpayment of at least 3.5% is required. The downpayment funds can be in the form of a gift.
3. VA: VA loans are guaranteed by the U.S. Department of Verterans Affairs (VA) and offer a zero down mortgage option. VA loans are available to Veterans, Service Members, and select military spouses. To be eligible, you must meet service and income/credit requirements.
4. USDA: This loan program is a zero down payment mortgage option for eligible rural and suburban properties. There are 2 options: Guaranteed and Direct. Guaranteed Loan is backed by the United State Department of Agriculture and issued by a participating lender. Direct Loan is issued directly by the USDA and with subsidies, interest rates can be as low as 1%. Income restrictions apply to both options.
5. WHEDA: WHEDA stands for Wisconsin Housing and Economic Development Authority. This loan program offers low monthly mortgage payments, downpayment and closing assistance. Income and eligability guidlines apply, however, they have higher income and loan limits to ensure more borrowers qualify. WHEDA normally requires a 3% downpayment or you may be elgible for 0% down. If you qualify for 0% down, this is done by WHEDA's Easy Close Second. Easy Close Second is a mortgage that you pay back over 10 years. This home loan option is NOT limited to first time home buyers.
6. FHA 203k Renovation: this loan option allows you to purchase a home that needs some TLC. Often times you will find it hard to obtain a loan for a home that is in need of major repairs; that's where this loan comes into play. There are 2 types: limited (for minimal repairs) and standard. These loans have a few more steps than others due to the rehabilitation needs of the home, but can be well worth it.
If you're currently looking for homes or just starting the process and have questions, please contact us. We would be happy to recommend some wonderful local lenders who have the experience and knowledge to help you with your mortgage needs.